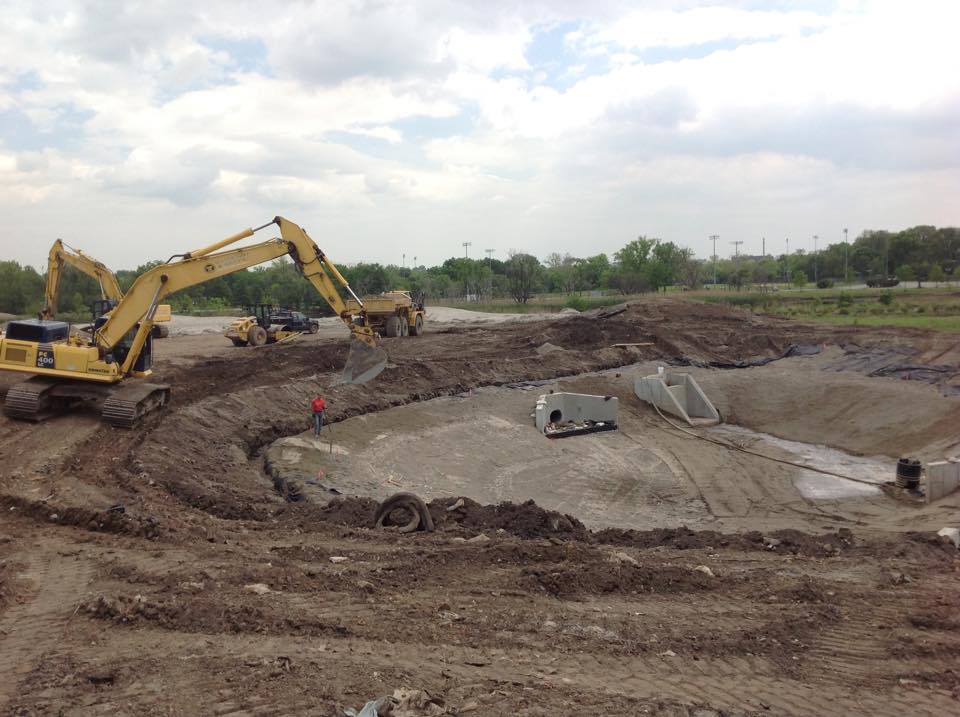 History
Turco Golf Inc. is built on 30 years of industry knowledge and expertise.
Founders & Establishment
Turco Golf Inc. was founded in Suffern, New York by brothers, Dennis & Lawrence Turco in 2000 as they set out to expand their thriving landscaping enterprise, Grasskeepers Landscaping Inc. The new affiliate company, Turco Renovations (later re-branded to Turco Golf), targeted a booming golf course construction industry that thrived throughout the 1990s. It wasn't long before the Turco brothers established a reputation for success among industry leaders and professionals. Naturally, the duo wanted to apply their new proficiency in the golf course renovation business to other golf course construction projects, including small and large scale renovations, as well as new golf course construction projects built from the ground up, throughout the tri-state area of New York, New Jersey & Connecticut. The transition was almost seamless, as the company had already built an impressive portfolio of golf course work of all kinds. From tee box renovations and shaping bunkers, to irrigation and cart path paving, there was little Turco Golf had not yet seen in just a few short years of operating.
From Golf Course Builders to Owners & Operators
After years spent in the thriving golf course construction industry, the ambitious Turco brothers conceived a new golf course project, one of their own. They set out to build a brand new course, The Architects Golf Club, located in Lopatcong, New Jersey. Teaming up with renowned golf course architect, Stephen Kay, and Golf Digest Architectural Editor, Ron Whitten, the Turcos began their quest to build a course unlike any other. The concept was derived to pay homage to the most prolific golf course architects of the first "golden era of golf course construction," a period of seventy years, spanning from 1875 to 1955. Lead by Kay & Whitten, the course concept, design and layout were developed and plans finalized. Seventeen golf course architects were selected (Donald Ross inspired two holes on the course), with their works to be used as an inspiration for the new course, each architect influencing his own hole. Finally, after years of planning, The Architects Golf Club was born.
Lead by Dennis Turco and Turco Golf's team of golf course construction professionals, the project broke ground in 2000. After months of earthwork, grading, site development, drainage installation and eventually shaping, The Architects Golf Club's grand opening took place in July 2001. The course was widely acclaimed as one of New Jersey's finest public golf courses, and one of the country's top golf courses built in that year. Sports Illustrated called the course one of the top 10 of 524 golf courses that opened that year (2001) across the United States. Links Magazine also ranked The Architects Golf Club as one of the 10 best new golf courses established that year. Golf Digest solidified the young course's ranking in the industry, rating the course 4 1/2 stars and adding Architects to their "Best Courses You Can Play" list. Almost a decade and a half later, The Architects Golf Club remains in the top tier of New Jersey's public golf courses, ranked as high as #3 in the state by Golf Maazine (www.golf.com).
An Industry Declines & New Opportunities Emerge
The success of Turco Golf depends on great people working together – a combination of skilled leadership and unwavering teamwork among company personnel and skilled subcontractors. As Turco Golf grew to become a dominant, well-respected name in the golf course industry, the industry itself saw the end of a booming construction era in the 1990s and early 2000s, marked by the "Great Recession" that struck the U.S. economy in 2007-2008. The golf course industry was hit hard by the recession. With consumer spending declining, leisure activities, like golfing, were the first discretionary expenses eliminated from the changing lifestyles of consumes everywhere. With the lack of industry revenue, golf courses everywhere cut back on capital improvement projects, and some courses even closed their doors, contracting the industry and marketplace for golf course contractors.
With the golf industry in a free fall, Turco Golf found new ways to apply its core competencies to other aspects of the construction industry. The company branched out, taking on new projects of different variety, scope and scale. New public parks and recreation developments, including athletic field renovations, installations and other green space projects opened new opportunities for Turco Golf, limiting the company's reliance on the golf industry as its main source of construction revenue. With the private sector in shambles, the public sector offered Turco Golf a chance to survive in the post-recession economy with small and large scale projects.
Teamwork Drives Success in a New Environment
By forging new partnerships and relationships with vendors and subcontractors, Turco Golf evolved, opening the possibility to take on projects unlike any they'd completed before. With new trades required to complete these new projects, Turco quickly emerged as one of the premier general contractors in the ti-state area, simultaneously managing multiple multi-million dollar public works projects. Although the company name has not changed, its job prospects and opportunities certainly have widened far beyond the golf course development industry that it was founded on. Today, Turco Golf has built an enormous portfolio of public and private works including: golf courses, football fields, soccer fields, baseball fields, basketball courts, tennis courts, municipal parks & playgrounds, school recreation facilities and more.